FAQ
Find all the answers about your questions here!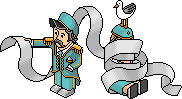 Mission, vision and target
Our mission is to create a virtual community where young people from all over the world can come together and have a safe, cozy, and fun environment to socialize. We believe in fostering creativity and diversity through a wide range of virtual activities and events that recognize and appreciate the individual talents and interests of our users. We aim to have a positive impact on our users through our interactive and immersive Habbo Retro experience.
Our vision is to create the best Habbo Retro community by continuing to focus on the needs of our users. We want to continue to grow and provide our users with the best experience through constant improvement and innovation. We want to maintain an active and engaged community through frequent events, competitions, and other interactive activities. We want to set an example in the area of safety and well-being, and strive for a zero-tolerance policy for inappropriate behavior to ensure that our community remains safe and cozy. We want to be a community where our users feel welcome, valued, and accepted.
Our goal is to create an active Habbo Retro community that has a positive impact on the lives of our users. We want to provide a safe and welcoming environment where our users can socialize, express their creativity, and make new friends. We want to offer a wide range of virtual activities and events that reflect the interests of our users and encourage them to develop and discover new things. We strive to inspire our users to improve their skills and maximize their potential, and to support them in achieving their goals. We want to be a community that gives our users a sense of connection and engagement, and helps them to express themselves and develop their personality.